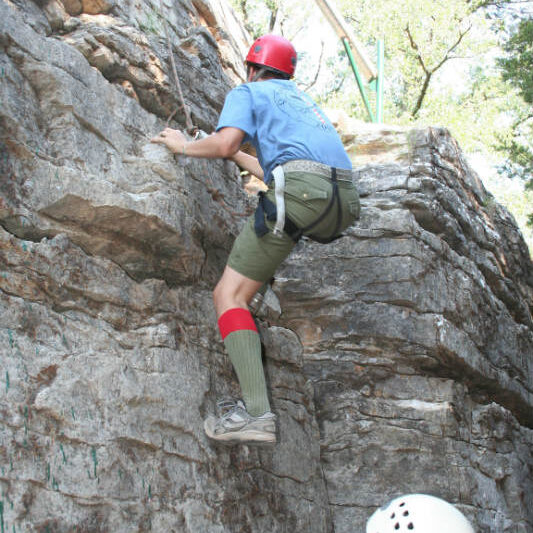 When your troop attends Worth Ranch you'll receive traditional Scouting at its best from our talented staff and outstanding program facilities. Your Scouts can climb and rappel on the cliffs of our Climbing Gardens, fish, row, canoe and kayak with us on the Brazos River, hike Kyle Mountain, swim and play water basketball & volleyball in our 2 pools, see outstanding campfire programs, and eat in our big air-conditioned Duncan Dining Hall.
For Worth Ranch Summer Camp Registration information click here
Worth Ranch, known as "The Big Adventure," has been a Longhorn Council tradition since 1929. Worth is one of America's oldest and finest traditional Scouting programs. We are located 60 miles west of Fort Worth on the Brazos River at the foot of Kyle Mountain. The historic stone and petrified wood buildings that encircle our parade ground showcase the rich and colorful history of Worth Ranch. Comanche Indians once lived on our parade ground, and Quannah Parker, the last great war chief of the Comanche, was born only a few miles up the Brazos River. The chuck wagon was developed near here in 1866.
2024 Summer program Information is available!